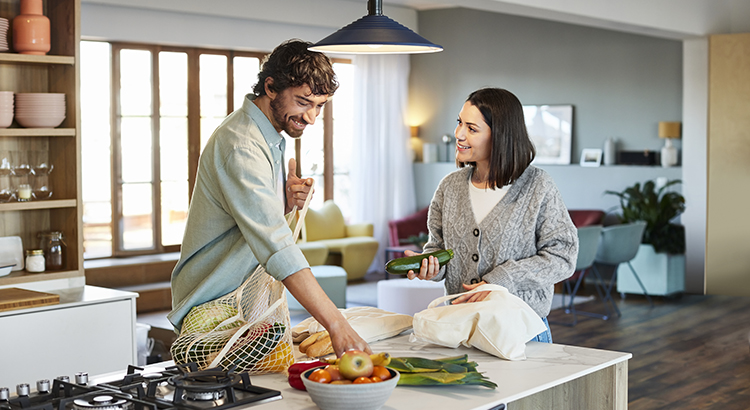 The current housing market faces a significant challenge of limited inventory, with a high demand for homes surpassing available listings. To highlight the extent of this scarcity, let's examine the latest data on active listings and compare them to typical levels, showcasing the ongoing imbalance in housing supply and demand.
According to a recent report from Realtor.com: 
"On average, active inventory in June was 50.6% below pre-pandemic 2017–2019 levels."
This graph below demonstrates the persistent gap between current inventory levels and those typical of a balanced market, using historical data as evidence (see graph below).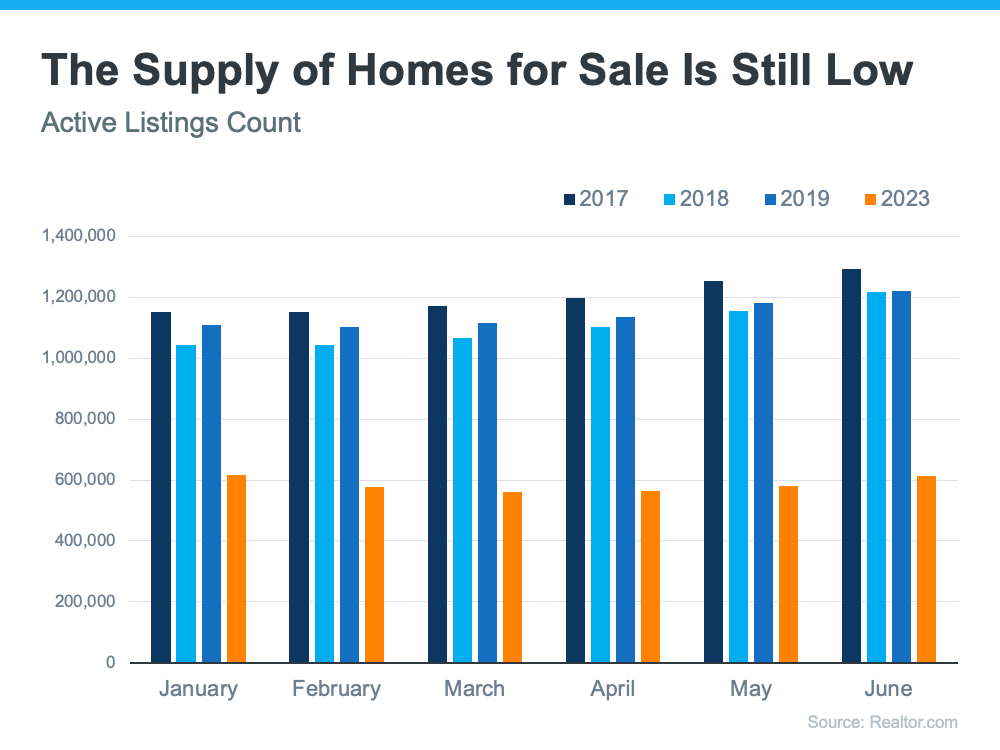 It's worth noting that 2020-2022 data were excluded for fairness as they were extraordinary years in the housing market (graph reflects adjusted comparison).
When you compare the orange bars for 2023 with the last normal years for the housing market (2017-2019), you can see the count of active listings is still far below the norm.
What Does This Mean for You?
If you're considering selling your Panama City Beach house, the current low inventory makes it an opportune time to do so. With fewer options available, buyers are highly influenced by key housing market statistics, as reflected in the latest Confidence Index from the National Association of Realtors (NAR):
The percent of homes that sold in less than a month ticked up slightly to 74%.
The median days on market went down to 18 days, showing homes are still selling fast when priced right.
The average number of offers on recently sold homes went up to 3.3 offers.
Bottom Line
In a low-supply market, your Panama City Beach house takes center stage, resulting in quicker sales and increased offers for sellers. If you've been considering selling, seize the opportunity, and contact Saltwater Real Estate of PCB to initiate the process. It's the perfect time to make your move.