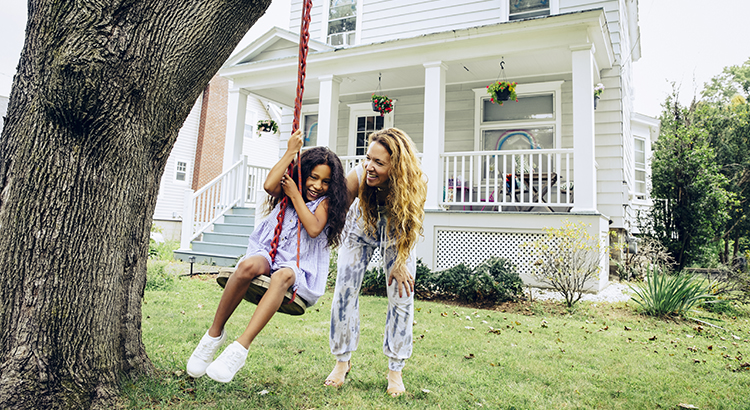 Buying and owning your Panama City home can make a big difference in your life by bringing you joy and a sense of belonging. And with June being National Homeownership Month, it's the perfect time to think about all the benefits homeownership provides. 
While the financial aspects of buying a house are significant, it's equally vital to acknowledge the non-financial advantages that transform a house into a true home. Beyond being a mere dwelling, a home holds numerous intangible benefits that enhance your living experience.
Here are three remarkable ways in which owning your home can instill a sense of accomplishment, happiness, and pride.
You May Feel Happier and More Fulfilled
Homeownership is linked to enhanced mental health and overall well-being. Gary Acosta, CEO and Co-Founder at the National Association of Hispanic Real Estate Professionals (NAHREP) explains:
Studies have shown the emotional and psychological benefits that homeownership has on a person's health and self-esteem . . ."
Similarly, Habitat for Humanity says:
Residential stability among homeowners is related to improved life satisfaction, . . . along with better physical and mental health."
Experts agree that homeownership can positively impact your psychological well-being, fostering a sense of happiness and fulfillment.
You Can Engage in Your Neighborhood and Grow Your Sense of Community
Your Panama City home serves as a vital link to your community, fostering a stronger sense of connection. Homeowners often establish longer-term roots, allowing ample time to forge meaningful relationships and feel more engaged within the community. And, as Acosta says, when people stay in the same area for a longer period of time, it can lead to them being more involved:
Homeowners also tend to be more active in their local communities . . ."
After all, it makes sense that someone would want to help improve the area they're going to be living in for a while.
You Can Customize and Improve Your Living Space
As a homeowner, you have the freedom to customize and personalize it according to your preferences, unless there are homeowner's association guidelines. Whether you opt for minor enhancements or embark on significant renovations, your Bay County house can become a reflection of your unique vision and meet your exact desires and needs. As your tastes and lifestyle change, so can your home. As Investopedia tells us:
One often-cited benefit of homeownership is the knowledge that you own your little corner of the world. You can customize your house, remodel, paint, and decorate without the need to get permission from a landlord."
Renting can limit your ability to personalize your living space, and even if you do make changes, you may have to undo them before your lease ends. The ability homeownership gives you to customize and improve where you live creates a greater sense of ownership, pride, and connection with your home.
Bottom Line
Owning your home can change your life in a way that gives you greater satisfaction and happiness. Contact Saltwater Real Estate of PCB today if you're ready to explore homeownership and all it has to offer.